Hours: Monday – Saturday 10am-7pm & Sunday 12pm-6pm
Cleveland Furniture Bank Thrift Store: We are a premier thrift store that is open to the public to generate support for our mission. You can find us at: 13360 Smith Road, Middleburg Heights, Ohio, 44130 in the Southland Shopping Center.
Update: Our Thrift Store continues to be open to the public with appropriate attention to the continuing pandemic. All employees and customers are required to wear a mask and maintain social distance as mandated by the Department of Health and Human Services and Centers for Disease Control and Prevention. Our employees are taking the necessary precautions to provide all of our customers a safe and enjoyable shopping experience.
Here at CFB: We offer a wide range of gently used merchandise such as furniture, mattresses, household items, clothing, shoes, books, electronics, appliances, and seasonal items. We also sell brand new furniture and mattresses that come to us from businesses within the community. Since we are a thrift store with new and preowned items for sale, our prices will reflect the quality of the merchandise sold. We have home delivery available for your furniture purchases, and as a convenience to you, we are also able to schedule a donation pick-up at the same time we deliver your new furniture.
Customer Testimonials:
"I just love shopping here! We moved from Alaska and found all these beautiful pieces of furniture to transform our new home! It made me so happy to see how it all came together!" Mary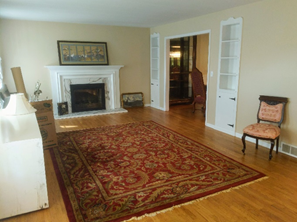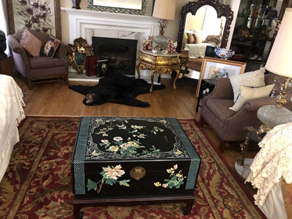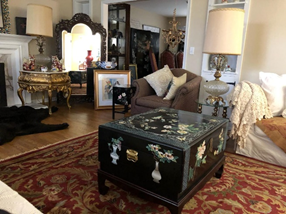 "My friend purchased everything needed to furnish her Airbnb here, and when I moved into another house and needed furniture, she brought me to CFB. I was on a mission to find furniture to fit my new space and to stay within my budget. I am so happy with the furniture, prices, and service!" Pam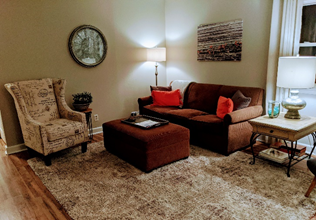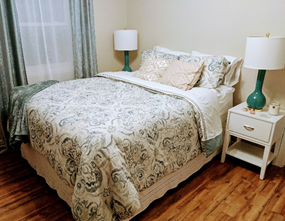 Your support is life changing…
Did you know that every time you shop Cleveland Furniture Bank you are a hero?
Your purchase generates necessary funding needed to support Furniture for Families and Beds for Kids. Each purchase you make changes the life of someone. Together we are Furnishing HOPE, by providing furniture and mattresses to individuals and families in need who seek to establish a stable place to live.
Cleveland Furniture Bank…
Furnishing HOPE. One donation. One purchase at a time.
PLEASE NOTE: We do not offer refunds or returns on purchases. For large items such as furniture, mattresses, and major appliances, a 10% restocking fee is applied to purchases cancelled prior to pick-up or delivery. After the restocking fee has been applied, a store credit will be issued. All sales are final.