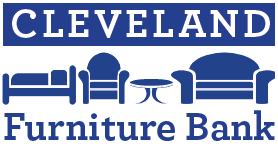 Making a house a home
Fall 2023 Newsletter
September 2023 Newsletter Thank you for supporting the Cleveland Furniture Bank (CFB). We're excited to bring you this newsletter to share information about the CFB including our programs, clients, partners, donors, volunteers, and our team. We are grateful for the many people and organizations that have supported our mission for the past 16 years. We want to share their stories with you.

Partner Agency Spotlight – Ohio Guidestone Story
"Having furniture and a bed for their kids to sleep in supports our clients' mental health and basic needs," was how Karla Robinson, director of grants at Ohio Guidestone, described the impact their partnership with the Cleveland Furniture Bank (CFB) has on their clients. Ohio Guidestone provides mental health, substance abuse, and job training services to clients throughout Ohio. Over 90% of the clients they serve have incomes that fall below the poverty line, and many come from families that have endured generational poverty. Through partnerships with many other community agencies Ohio Guidestone provides wrap-around services and focuses on whole-person care. This includes referring over 450 clients in the past 4 years to the CFB to select furniture to help furnish their homes.
One client of the Workforce 360 program, which helps young adults ages 18 -24 with job readiness skills, was overwhelmed by all the furniture he received exclaiming, "I get all this stuff!" He'd recently landed a job and moved into his first home after completing the program. The CFB is proud to partner with agencies like OhioGuidestone to help their clients make a house a home.
Learn more about Ohio Guidestone: www.ohioguidestone.org
---
Beds for Kids
In 2013, many of the agencies participating in the Furniture for Families program asked if we could provide beds for the children of the clients being referred. We were always able to provide a bed for the client but not for their children. We did not want to give the children used beds. We located a local manufacturer, Albion Bedframes, that could provide us with a bed and mattress at a reasonable cost.
With the help of some foundations, individual donors, and corporate sponsors we were able to begin the Beds for Kids program in July 2013. One corporate sponsor, Minute Men Staffing, offered to underwrite a fundraising event, Inside the Park Home Run, for the program. We just held our 10th event, all but one at Progressive Field, that has provided over half of the 10,000 + beds we have given to children in Northeast Ohio in 10 years. The program continues to be blessed with the support of many individual donors over the years.
In early June, we gave away the 10,000th bed. The child who received it was the son of Robert and his wife. They, and their five children, had moved to Cleveland in January 2023 from Rhode Island to seek better opportunities. Through the help of St. Martin de Porres, they were able to find suitable housing and were referred to the Furniture for Families program to receive the furnishings they needed for their home. Besides the beds for their children, they received 20 other furniture items to make their house into a home. Robert and his wife were so grateful for the support they had received since moving to Cleveland and extremely happy about all the furniture they received, especially the beds for their children.
As of the end of August, Beds for Kids had given away 661 beds during 2023 to the children of the families we served. Our goal is to give away 1000 beds in 2023. With your help, we can reach that goal. Each bed and mattress we purchase costs $125 and each crib and mattress costs $175.
Please consider purchasing one bed or one crib. If you are unable to support an entire bed or crib set, any amount you contribute will.
---
Employee Spotlight – Heidi Bonness, Donation Scheduler
If you have called to schedule a donation pickup or just to ask how our pickup process works, you have probably talked to Heidi. She has been the cheerful voice you have heard for the last 5 years.
Heidi had a varied career before joining CFB in June 2018. She had worked as a banking ATM/Debit card supervisor, an office manager for an online company, and running day to day operations at Brookside Hunger and Outreach Center. As she was in the process of moving to Parma Hts. and hoping to find a job closer to home, she applied here. We needed someone to help schedule donations and she was the perfect fit.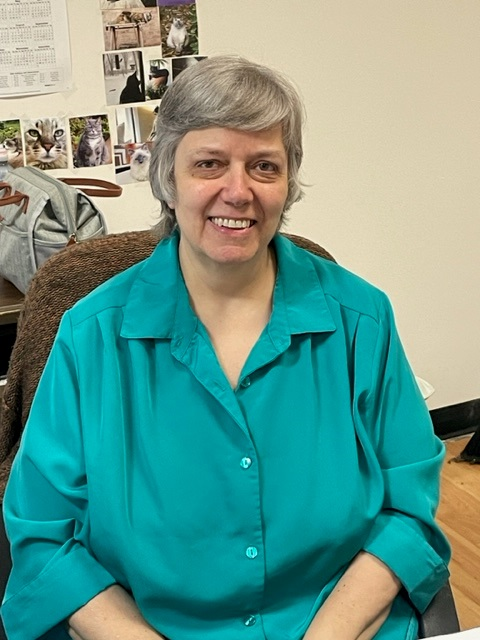 Heidi spends most of her time talking to people who have furniture and other items to donate. She carefully explains how our pickup process works, what we take and don't take, and what to expect when our driver team shows up. She schedules around 200 pickups every month. She also processes all the paperwork associated with our pickups, provides guidance to our driver teams on questions or issues, and prepares payment records.
When asked what she enjoys most about her job, Heidi said "I enjoy talking to donors especially those going through hard situations like a death in the family or having to downsize and give up cherished items. I like giving good, friendly customer service. I hope I can brighten their day."
So, if you call to schedule a donation, and we hope you do, you will have the pleasure of getting to talk to Heidi.
---
INSIDE THE PARK HOME RUN
On June 4, we held the tenth annual Inside the Park Home Run at Progressive Field to support our Beds for Kids and Furniture for Families program. It was a very special race this year because during that week, we gave away our 10,000th bed to a child who did not have a bed in which to sleep. 586 men, women, and children participated in the 4-mile run, 1-mile walk/run, and Kids dash. The event netted over $48,000 to support our programs.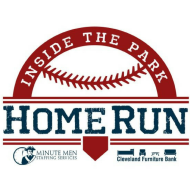 We appreciate all those who participated and those organizations that sponsored the event. The sponsors included The DiGeronimo Companies, Levin Furniture, Regal Financial, Medical Mutual, Pavlish, Cleveland Cliffs, FirstEnergy, Blue Technologies, Qwestcom, Gross & Gross, JP Morgan Chase, Garvin & Hickey, Morse, Independence Business Supply, Dickinson Wright, Ohio Desk, Express Janitorial, Cintas, Key Bank, and MMA Consultants. White Dove Mattress and Albion Bedframes provided in kind support by donating mattresses, box springs, frames, and beds to us.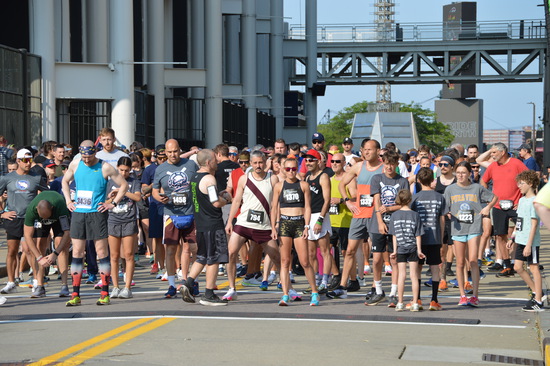 But the biggest thank you goes to JR Lucarelli and MinuteMen Companies. They have underwritten the entire cost of the event since our first one. In fact, JR is responsible for starting the event which has paid for one-half the 10,000 beds we have given to children in need.
In early 2013, I had the pleasure of meeting JR with the hope that MinuteMen would become a corporate sponsor of the Beds for Kids program. At that first meeting, JR said "I could write you a check right now, but maybe there is more we can do." About a week later, he called to suggest we do a walk/run event. I said we had never done one before, but we were willing to give it a shot. Because of his company's connections with Progressive Field, we were able to get permission to do the event in and around the stadium. The rest is history. Ten years later and over 10,000 beds given to children in Northeast Ohio, there are not enough words to thank JR and his organization for what they have done for those we have been able to help.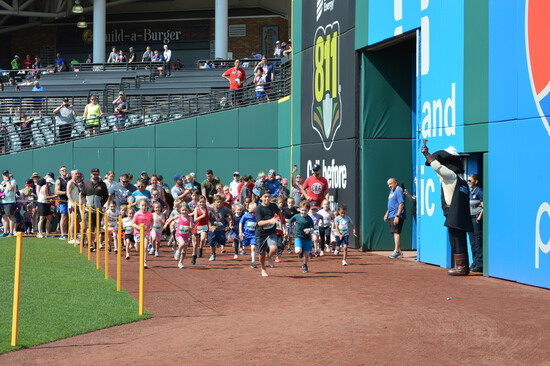 We are already planning for our 11th event next June. Watch for the date early next year and come out to support our efforts to help thousands of people in need in our community.

The Cleveland Furniture Bank provides families and individuals who've experienced challenges with basic home furnishings through our Furniture for Families and Beds for Kids program. We fund our work through donations of furniture, household items, and clothing sold at our thrift store in Southland Shopping Center and through monetary donations from individuals and organizations. To learn more about our work click here. To donate click below.