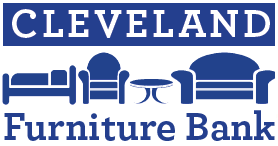 Making a house a home
May 2023 Newsletter
Thank you for supporting the Cleveland Furniture Bank (CFB). We're excited to bring you this newsletter to share information about the CFB including our programs, clients, partners, donors, volunteers, and our team. We are grateful for the many people and organizations that have supported our mission for the past 16 years. We want to share their stories with you.

Partner Agency Spotlight – A Place 4 Me
For young people in foster care turning eighteen can be a scary milestone. This is when they age out of foster care, and many find themselves with no place to call home. Other young people find themselves without a place a live due to intergenerational poverty, impacts of racism, or lack of safety net to name just a few. Fortunately, A Place 4 Me (AP4M) has stepped in to help young adults in our community find a home. A Place 4 Me is an organization hosted by the YWCA of Greater Cleveland that works with partner agencies across our community to prevent and end youth and young adult homelessness, helping over 550 young adults last year. Of those served 79% were Black young people, a significant disparity considering they only comprise 30% of the county's population.
The Cleveland Furniture Bank has been partnering with AP4M since 2017 during the 100 Day Challenge to End Youth Homelessness. It was clear that while finding young adults an apartment was an important step, an apartment without furniture wasn't truly a home. The Cleveland Furniture Bank stepped in to help furnish these homes. Clients referred by AP4M can select from an array of couches, chairs, dining tables, beds, and dressers to furnish their new homes. And truly make their new apartments a home.
Check out how you can help support A Place 4 Me here https://tinyurl.com/AP4MCle
The Cleveland Furniture Bank can assist clients referred from agencies such as AP4M thanks to the generosity of donors across our region.
---
Donating to CFB
Have some furniture you've been meaning to get rid of? We can help. And you can help those in need at the same time.
The Cleveland Furniture Bank will pick up your donations of used furniture and other household items to support our mission. Over 70% of the furniture items donated are given to needy families through our Furniture for Families program. The remaining items are sold in our thrift store to help fund our work. You can schedule a pickup of furniture along with other items by calling 216-459-2265, ext. 101 or scheduling on-line at https://clevelandfurniturebank.org We accept donations of many other items – clothing, household goods, small and large appliances, books, kitchenware, dinnerware, and much more. If you don't have furniture to donate but have any of these items, you can drop them off at our location. We accept donations Monday – Friday 8:30 to 3:00, Saturday 10 to 4, and Sundays 12 to 4.
If getting to our location is not convenient, we do have four drop-off sites at churches throughout the area.
We are grateful for the support and partnership of these parishes. They are:
Donations of clothing, household, and other small items can be dropped off at these locations. NO FURNITURE PLEASE.
Thank you for helping those in need in Northeast Ohio by donating your good, usable, clean items to Cleveland Furniture Bank.
---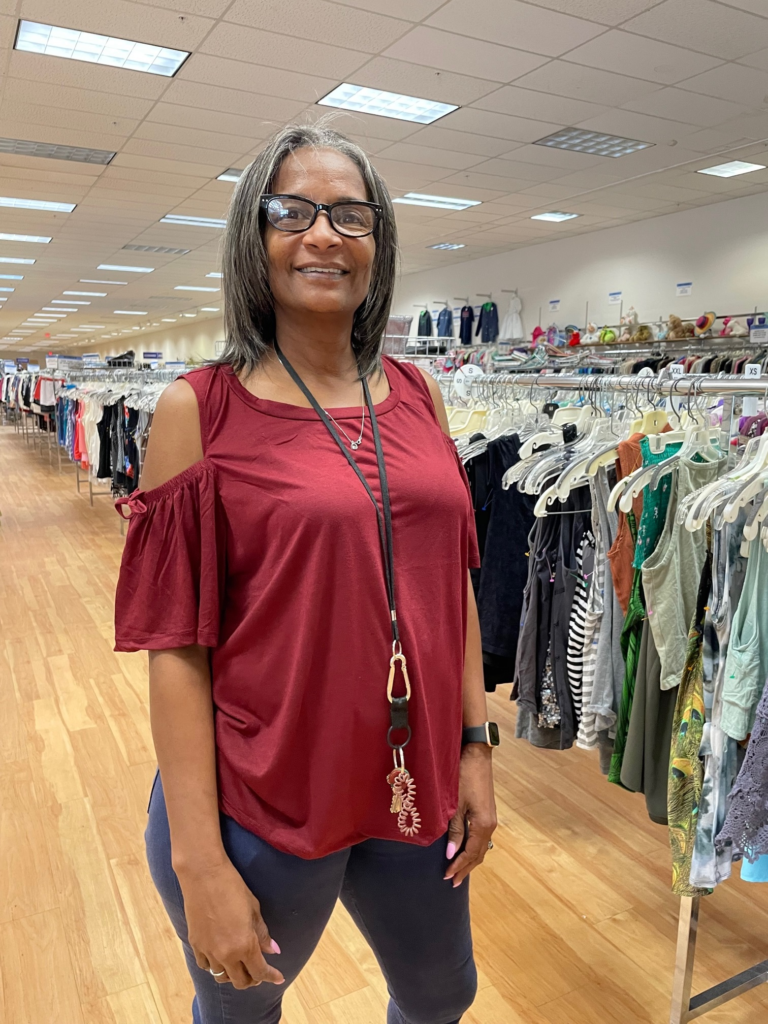 Employee Spotlight – Debra Pannell, CFB Store Manager
Four years ago in September of 2019, Debra Pannell joined the Cleveland Furniture Bank (CFB) as a donated goods sorter. Debra's journey to finding a job with CFB was a bit more unconventional than most people looking for employment. Just a few months prior to starting at CFB, Debra suffered a huge tragedy when her daughter died in an auto accident and left behind 2 children that Debra took in. Debra was already working for Door Dash and happened upon CFB after making a delivery in the area. While looking around CFB, Debra asked another employee if there were any open positions, and yes there were, so Debra applied and got hired. Not long after Debra started working, management noticed when she was on the sales floor restocking, she would take the time to talk to customers and assist them with their purchases. Debra was natural at listening to customers and helping them find exactly what they needed for their home. Within 90 days, or just after, Debra was promoted to a keyholder, and after 2 years as a keyholder, Debra was then asked to take on the leadership role as the store manager.
Debra leads by example, so she may have helped you with your furniture purchase. Debra's office is not a basic 10 x 10 room it's more like a 60,000 square ft showroom and warehouse, and if you say I need (insert any furniture piece), she will help you find the item(s) you asked for and some other items that will look fabulous in your home as well! Some of the items Debra says she helps people find are surprising as the younger generation seems to be looking for florals, midcentury, vintage, and antiques, while the 40+ something community members seem to be drawn towards sturdy, high quality wood furniture. CFB has plenty of different styles and eras of furniture, plus clothing and household goods. While Debra loves her work life, she loves her home life even more. Debra and her husband, Jerome, enjoy traveling, ballroom and line dancing, playing a mean game of pool, and spending time with their children Michael, Mikeshia, Fannie, Jaresse, Unique, and Ya-Ya, her mom and all their grandkids. If you're shopping and you see Debra gliding around the sales floor, know you're going to be well taken care of as she is dedicated to the customers and mission at Cleveland Furniture Bank.
---

Inside the Park Fundraiser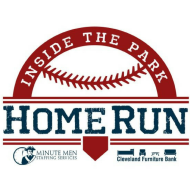 On June 4, 2023, we will be holding our 10th Annual Inside the Park Home Run fundraiser at Progressive Field. This is our only fundraiser each year to support our Beds for Kids and Furniture for Families programs. The event includes a 4-mile chip timed run, a 1-mile fun run/walk, and a Kids Race for younger children. It is a fun and unique event. The runners traverse the streets of downtown Cleveland, run the ramps at Progressive Field, circle the warning track, and end up at home plate. The 1-mile event involves walking the ramps, circling the warning track, and, again, ending up at home plate. The Kids Race is on the warning track from center field to home plate.
This is a great family event that supports our mission of helping those in need in Northeast Ohio.
Join us on June 4th. Register early at https://runsignup.com/Race/OH/Cleveland/Insidethepark or that morning at the center field entrance to Progressive Field.
Thank you to Minute Men Staffing Services for generously underwriting this fundraiser for the past 10 years. We are grateful for their support.


The Cleveland Furniture Bank provides families and individuals who've experienced challenges with basic home furnishings through our Furniture for Families and Beds for Kids program. We fund our work through donations of furniture, household items, and clothing sold at our thrift store in Southland Shopping Center and through monetary donations from individuals and organizations. To learn more about our work click here. To donate click below.